Welcome to The Official Website of The Historic

McPike Mansion

Located in Historical town of Alton, Illinois

Just North of St. Louis, Missouri.

Atop Mount Lookout Park, the highest point in Alton, stands the McPike House. It has not been occupied since the 1950's.  Since that time, weather and vandals have caused extensive damage to this historic home. 

Currently listed on the National Register of Historic Places

Once a proud addition to the town, the mansion continues to be in need of much repair.

Currently owned by Sharyn and George Luedke, many needed repairs are being done to return it to it's former glory.  The current owners have been successful at stabilizing much of the structure and continue to make needed renovations.  Thanks to everyone who continue to support events at McPike and extend donations towards these efforts.

2018 Alby Street

Alton, Illinois

Sharyn and George Luedke 

or cell 618 830 2179 

The McPike Mansion has a history of paranormal occurrences, it is known for it's haunting's.

Numerous photos have been taken that add to it's mystery.  Balls of light go unexplained by professional photographers, human-shaped outlines appear in the windows, shadowy or glowing, they were not seen by human eyes until photos were developed.

This page was last updated: November 22, 2023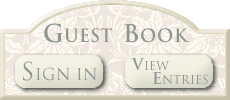 Artist Rendition of McPike Mansion by

Lewis Barrett Lehrman


Please be advised that due to City regulations, the current stateof the Mansion, it's ongoing renovations, and your safety....physical visits inside the Mansion are limited to the Cellar only.

DO YOU HAVE PHOTOS TO SEND US.....?

EMAIL TO:

Please register in advance

TOUR AND EVENT DATES HAVE BEEN

SET FOR 2024!!!!  

Mcpike Mansion - January 2020

 If you would like to donate to the restoration of the Mansion, please visit our

Issues with purchasing tickets?  Contact Sandy at 618 251-9646 or littleshoppe1@charter.net.

Go to this website to purchase the Smudge Spritz used at Mcpike .  4oz   $8

or contact Sandy LittleLizard at littleshoppe1@charter.net

HOURS 10AM TO 8PM

VISITORS ARE WELCOME TO WALK THE GROUNDS AND TAKE PIHOTOS DURING THESE HOURS. 

THE MANSION ITSELF IS NOT OPEN TO THE PUBLIC. 

Guess who's coming to the Mansion!  It's Santa!

December 9th from 11AM to 3PM. he will be available to pose for photos and take your christmas list.

A donation of $5 for the Mansion.  Please and Thank you.  Dont forget your cameras!

The Gift Shop will be open Too for your Christmas Shopping Pleasure,

 McPike Mansion Style.