Your continued support in restoring the Mansion makes a difference, and is so greatly appreciated!

Proceeds we receive from all of our events go towards renovations and restoration of the Mansion.  Please visit our calendar if you would like to play an active part in the restoration of this grand house and it's history.  Please visit our calendar of events if you are interested in assisting in this way.

We also have an online store.  Proceeds from these sales also go towards these costly renovations.  Please feel free to visit our online store for a McPike Mansion souvenir.  Souvenirs are also available at all of the onsite events.

If you would just like to donate to the restoration you can do so below.

Your efforts big or small to assist in the restoration allows its continued renovations.

or Mail Donations to:

McPIke Mansion

c/o Sharyn Luedke

2038 Alby Street

Alton, IL  62002

This page was last updated: January 26, 2022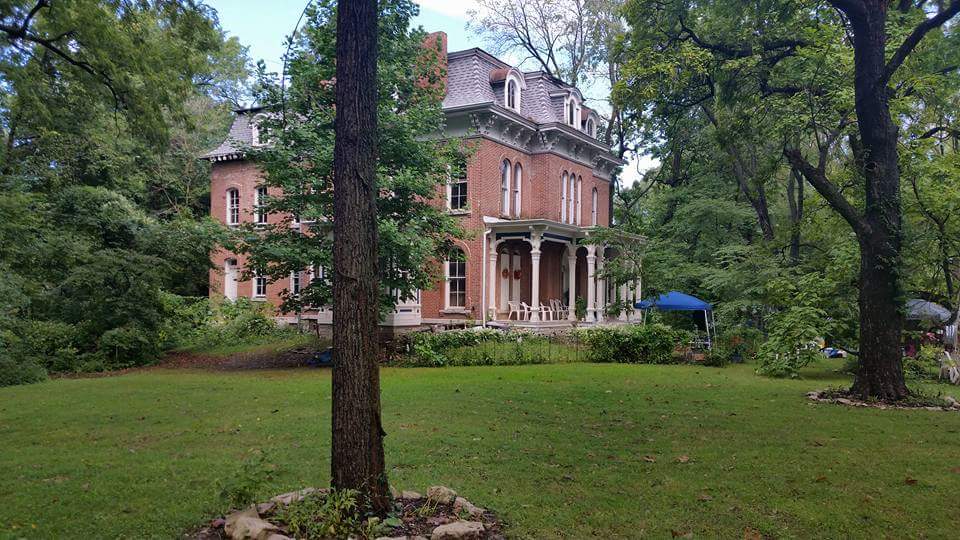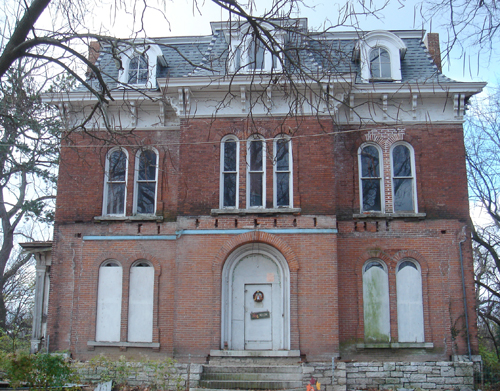 2017 Photo after porch, solarium, window  and numerous other restorations

COVID 19 / 2020 HELP US KEEP THE WORK GOING - WE NEED YOUR HELP

Due to Covid-19 We have been unable to extend our traditional tours with you.  We truly miss seeing your faces and enjoying each session in the Cellar.

These tours, your contributions,  are essential in supporting the renovations of our endeared Mansion.  Every cent you have given in the past has been used solely on her renovations.  Your support is so greatly appreciated.  We couldnt have made it this far without you.

We need your help even more now.  For 5 months we have been unable to have tours.  Any upcoming tours will be limited on Madison County Covid numbers and restrictions, therefore allowed attendees will be limited.  Again effecting our ability to keep the renovations financed.

There are many ways you can support.  Purchasing product, offering donations when you visit the mansion [please wear a mask], or mail donations to the address below, or use one of the donation buttons below.

If you can donate, we would greatly appreciate your continued support.  Help us keep the renovations going.  Below are some donation buttons.  Every little bit helps.

                                          Thank you so much....

                                            Sharyn and George Luedke

                                             and the McPike Mansion Team